Self-driven Tours
Vinophoria can provide you with an excellent alternative to group travel
If you'd like to experience a gourmet Spanish wine tour, but prefer the autonomy and flexibility of traveling on your own, we will plan a personalized itinerary for your wine country vacation and make all of the necessary reservations and arrangements.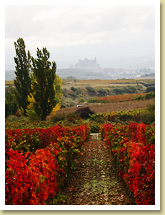 Why spend hours or days pouring over travel guides and internet sites when we've already done the research for you? You can take advantage of the benefits of a regular guided Vinophoria tour such as imaginative itineraries, first-hand knowledge of Spanish wine regions, local contacts, private tours of wineries often lead by the winemakers themselves, inspiring accomodations, and gourmet Spanish cuisine, but you'll also be free to explore on your own and travel at your own pace.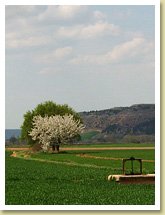 In planning your tour, Vinophoria will take time to listen to your individual interests and preferences, and you'll receive personalized advice and recommendations for your trip. Instead of dealing with all those pesky details of planning a perfect vacation, spend your time reading up on Spanish wine, cuisine and culture and let us take care of the rest!
Self-driven tours can be designed to include any of the following: detailed itinerary and driving directions, hotel bookings, restaurant reservations, car rental reservations, bookings at wineries including private tastings, wine tasting courses, tickets for museums, musical or cultural events, bilingual guided city and/or monument tours, outdoor activities such as horseback riding, hiking or biking, and spa or golf packages.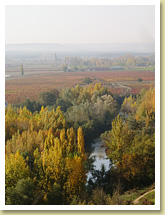 Vinophoria's self-driven tours always include maps and driving instructions, useful information for driving in Spain, suggestions for noteworthy places of interest off the beaten path, and helpful travel tips.
Pamper yourself by letting us organize your vacation and provide you with an unforgettable Spanish wine country experience!
For more information e-mail us at info@vinophoria.com.