About Us
Vinophoria, S.L. is a fully-licensed and bonded travel agency (CICMA 2076/m) based in Madrid.
We offer exclusive wine tours for travelers who wish to discover the sensational wines, diverse cuisine and rich culture of Spain.
We provide our clients with an authentic Spanish experience wrapped in sophistication and luxury. We arrange one day excursions, short getaways, multi-day tours, custom tours, self-driven tours and also organize corporate events and incentive programs.
Our tours are based on extensive, first-hand knowledge of Spanish wine regions and the finest accommodations, cuisine and cultural sites that each region has to offer. While seeking out the best of the thriving wine scene here in Spain, we have visited numerous wineries and have talked to a host of winemakers and wine professionals. We have also carried out exhaustive hotel and restaurant inspections. We focus on personalized service, and seek to meet and exceed the individual expectations of each of our clients.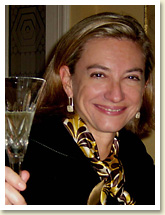 Olga Dominguez Scheidereiter grew up on the Mediterranean coast. She is half Spanish and half German.
Olga did all of her higher education in Germany where she earned a PhD Magna Cum Laude in Cultural Anthropology from the Albert-Ludwigs University in Freiburg.
She worked for a prestigious publishing house in Madrid for ten years where she served as the editorial director before deciding to start her own travel company.
Olga first began to really appreciate wine during the 1980s thanks to her father, a passionate wine collector, who organized family tastings of wines from Spain, Germany and France. They are still drinking some of these wonderful vintages today!
Olga has traveled extensively throughout Spain and Europe for both business and pleasure. She is fluent in Spanish, German and English.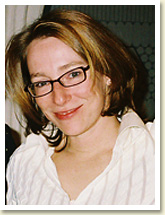 Catherine Lively is a native Houstonian. Her love of different cultures and languages has taken her to live in several parts of the world.
After completing her Bachelor of Arts in English from Sam Houston State University, she left Texas for Japan, where she spent a three-year hiatus in Kyoto teaching English and studying Japanese at Ryukoku University.
She then lived in New York City for ten years where she worked in both magazine and book publishing. She worked for Condé Nast Publications and, most recently, Oxford University Press, where she was the Associate Director of Foreign and Electronic Licensing. Catherine fell in love with Spain while traveling here on business and decided to start a travel company that would focus on Spanish wine and food. She made Madrid her home in 2004.
She has traveled extensively on business and for pleasure throughout Europe, Asia, South America and the United States. She speaks English, Spanish and Japanese.