Welcome to Vinophoria
Vinophoria offers exclusive wine, food and cultural tours for travelers who are keen to discover the sensational wines, diverse cuisine and rich culture of Spain in style and comfort.
Savor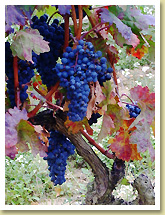 Vinophoria wine tours celebrate the wines and wine regions of Spain, featuring tours and wine tastings at some of Spain's best wineries. Discover Spanish wine country, as well as each region's exciting and distinctive cuisine.
Indulge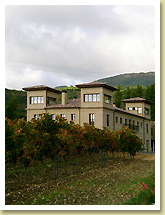 Vinophoria tours are carefully crafted to afford our clients the most pleasurable overall travel experience. Indulge in fine accommodations, luxury transportation, and gourmet meals in select restaurants.
Explore
Vinophoria tours explore the celebrated wine regions of Rioja, Ribera del Duero, Toro and Rueda. We offer a variety of imaginative one day excursions from Madrid, short getaways and multi-day tours exploring multiple cities and wine regions. We also arrange custom tours for couples and small groups, self-driven tours, and corporate events.
Enjoy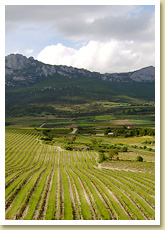 Vinophoria clients enjoy personal service. We focus on the small details and little extras that make a vacation unforgettable. Whether you choose to spend just one day with us or to enjoy one of our multi-day tours, we want you to end your journey feeling favored and fęted ... with that distinctive sense of Spanish wine country well-being that we call Vinophoria!
Vinophoria is a fully-licensed travel agency (license number CICMA 2076/m) based in Madrid.